Azure Stack HCI Hands-on Lab: Instructor-led advanced training course
This lab (private class) is catered for IT Professionals who have intermediate experience managing Windows Server's on-premises environment. Advanced topics related to Windows Server software-defined datacenter, Azure Stack HCI, and other Azure Stack products will be covered.
This lab will be relevant if you want to run your virtual workloads on Windows Server 2019 at medium-to-large scale using software-defined datacenter and hyper-converged principles.
You will be provided with your own LIVE SANDBOX to explore and discover the Azure Stack HCI environment on your own and with the trainer.
Who Should Enroll
IT professionals or administrators who:
Manage on-premises Windows Server environments
Want to use Azure to manage server workloads
Want to run virtual workloads on Windows Server 2019
Want to implement and manage software-defined datacenters with Windows Server 2019
What You Will Learn
Azure Stack portfolio: Azure Stack HCI, Azure Stack Hub, and Azure Stack Edge
Azure Stack HCI core technologies and management tools
Process of a typical Azure Stack HCI implementation
Azure Stack HCI hybrid capabilities
Implement, manage, and maintain workloads on Azure Stack HCI
Planning and implementing Azure Stack HCI Storage, including Storage QoS and Storage Replica
Planning for Azure Stack HCI Networking
Implementing Software Defined Networks in Azure Stack HCI
What Do You Need For This Hands-on Lab
Intermediate experience/knowledge of:
Managing Windows Server operating systems and Windows Server virtualized workloads in on-premises scenarios
Common Windows Server management tools
Core Microsoft compute, storage, networking, and virtualization technologies
Windows Server–based compute and storage high-availability technologies
Microsoft virtualization security-related technologies
PowerShell scripting and PowerShell Desired State Configuration (DSC)
Basic experience/knowledge of:
Implementing and managing IaaS in Microsoft Azure
Azure Active Directory (Azure AD)
Trainer: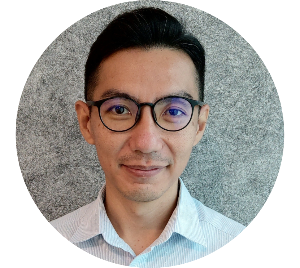 Ivan Foong
Tech Narrator, Cloudify.Asia
More than 10 years of Technical Training for information technology systems, networks, and security. From small to large scale environments, he has vast practical experience conducting various technical courses for various industries.